---
---
Contact
Prof. Dr. Johanna Mierendorff
phone: +49-345-55 23788
johanna.mierendorff@paedago...
Franckesche Stiftungen,
Franckeplatz 1, Haus 7,
EG, Raum: E30
06110 Halle (Saale)
Kathleen Ebert (Sekretariat)
phone: +49-345-55 23787

Franckesche Stiftungen
Franckeplatz 1, Haus 7,
EG, Raum: E 28
06110 Halle (Saale)
postal address:
Martin-Luther-Universität Halle-Wittenberg
Arbeitsbereich Sozialpädagogik mit Schwerpunkt Pädagogik der frühen Kindheit
06099 Halle (Saale)
---
---
Login for editors
---
Social Pedagogy/Early Childhood Education and Care
The shared focus carrying our research unit's reflection is the interest in the interrelationship between those institutions that frame childhood as a societal phenomenon, such as youth, community, and early childhood education, and in the multiple modes in which childhood takes place today. We access this multifaceted issue on the basis of fundamental theories of the generations, the welfare state, praxis and discourse, via various doctoral and post-doctoral research projects.
Our central interest lies in the way childhood appears to us in our day, the reciprocally constitutive generational relationship between childhood and adulthood, the educational concepts and practices underlying 'childhood' as we understand it, and the legal, political and administrative structures, conditions and circumstances that frame and produce this 'childhood'. All projects in our research unit share an acute awareness of the significance of generationality. Current empirical work includes exploration of contemporary processes by which institutions of the welfare state are falling under economic logics and structures and of the associated emergence, consolidation and exacerbation of social inequality for children and families.
The theoretical and methodological approaches underlying our work likewise inform our teaching, featuring in the modules on early years and youth and community education we deliver for the BA and MA in Education within MLU's Faculty of Philosophy.
Aktuelles aus der Forschung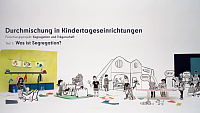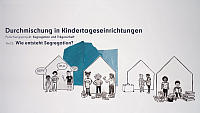 ---
---