---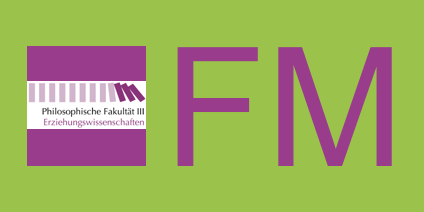 ---
Contact
Dr. Bodo Lippl (Leitung)
phone: +49-345-55 23842
bodo.lippl@paedagogik.uni-h...
Franckesche Stiftungen
Haus 3, Raum 2.16
Quantitative und Qualitative Forschungsmethoden
Franckesche Stiftungen
Haus 3, Räume 2.15 & 2.16
Franckeplatz 1
06110 Halle (Saale)
Postanschrift:
Martin-Luther-Universität
Halle-Wittenberg
Philosophische Fakultät III - Erziehungswissenschaften
Institut für Pädagogik
Quantitative und Qualitative
Forschungsmethoden
06099 Halle (Saale)
---
---
Login for editors
---
Quantitative and Qualitative Research Methods
Welcome!
Education studies is by definition, and of necessity, an empirical discipline, employing theories and methods to achieve its research objectives. This research unit's activities are dedicated to the complete spectrum of methods in social research. We ascribe equal weight to research strategies that generate theories – qualitative methods - and those that test them - quantitative methods. Education research explores a wide range of issues and topics; accordingly, our methodological focus is on attaining a level and type of reflection, and a use of methods and techniques, appropriate to the matter at hand. Our web pages contain information about us, our degree courses and classes, and our research projects.
News
---
>>> News archive
---
---