---
---
Contact
Prof. Dr. Till Kössler (Leitung)
till.koessler@paedagogik.un...
Franckesche Stiftungen
Haus 5, Raum 1.25
Franckeplatz 1
06110 Halle (Saale)
Sprechstundentermine in den Semesterferien
Montag, d. 22.07.19 16-18 Uhr
Montag, d. 02.09.19 15-16 Uhr
Mittwoch, d. 25.09.19 12-13 Uhr
Jana Winzer (Sekretariat)
phone: +49-345-55 23791
fax: +49-345-55 299 23791
jana.winzer@paedagogik.uni-...
Franckesche Stiftungen
Haus 5, Raum 1.21
Franckeplatz 1
06110 Halle (Saale)
postal address:
Martin-Luther-Universität Halle Wittenberg
Philosophische Fakultät III
Institut für Pädagogik
06099 Halle (Saale)
---
---
Login for editors
---
History of Education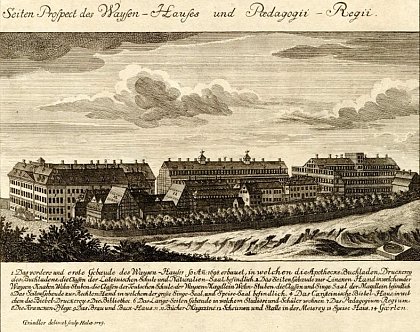 Franckesche Stiftungen in Halle, 1749
Welcome to the chair of Prof Till Kössler.
Here is a short description of our scientific profile.
Not all information is available in English yet, but we are working on it.
Events
News
Kolloquium im Wintersemester
Im kommenden Wintersemester richtet der Arbeitsbereich wieder sein Kolloquium zur Historischen Erziehungswissenschaft aus. Sofern nicht anders angegeben finden die Vorträge immer mittwochs von 18 bis 20 Uhr in den Franckeschen Stifungen (Haus 2, Raum 2) statt. In diesem Halbjahr befassen sich die meisten Referent*innen mit der Geschichte von Bildung, Familie und Jugend nach 1945: mit dem Wandel des Bildungsbegriffs, der transnationalen Adoption, dem Phänomen der Jugendsekten sowie dem Rechtsextremismus als pädagogischem Problem. Den ausführlichen Plan (auch als pdf) finden Sie hier.
Alle Interessierten sind wie immer herzlich willkommen!
Contribution to catalog of new exhibition "Modern Youth?"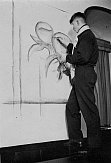 On Sunday, September 22, the new annual exhibition of the Francke Foundation "Modern Youth - Youngness in the Francke Foundations 1890-1933" has been inaugurated (more information here ). Jens Elberfeld contributed an article on the topic of the "youthful body" for the corresponding catalog.
Moderne Jugend? Jungsein in den Franckeschen Stiftungen 1890–1933. Herausgegeben von Holger Zaunstöck und Claudia Weiß unter Mitarbeit von Tom Gärtig und Claus Veltmann. Halle 2019
Mit sieben Hauptessays von Jens Elberfeld, Leonard Helten, Kerrin Klinger, Katrin Moeller, Olaf Peters, Barbara Stambolis und Claudia Weiß.
Kataloge der Franckeschen Stiftungen, 36
264 S., 202 Abb., € 28,00; ISBN 978-3-447-11193-5
Further Information about the exhibition and the catalog can be found here .

Contribution by Till Kössler in Neue Politische Literatur
In recent years, the history of childhood has received new historiographical interest while at the same time historians have extended its thematical scope, geographical foci and methodological variety. This review article surveys recent developments in the field and discusses the ambivalences that characterized childhood in the 20th and 21th centuries. It argues that the history of childhood should not be understood as a separate historiographical sub-discipline. Rather it offers a specific historiographical perspective on broader historical problems and debates. In linking the private with the public, the best works further our understanding of the contradictions of modern history.
Contribution by Jens Elberfeld to an anthology on the history of psychosomatics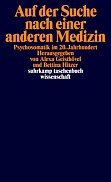 Suhrkamp has published an anthology by Bettina Hitzer and Alexa Geisthövel entitled "In search of another medicine ". This first systematic account of the history of psychosomatics also includes a contribution by Jens Elberfeld to Horst-Eberhard Richter and the construction of the family as a psychosocial disease factor.
---
---
---