---
---
Contact
Prof. Dr. Till Kössler (Leitung)
till.koessler@paedagogik.un...
Franckesche Stiftungen
Haus 5, Raum 1.25
Franckeplatz 1
06110 Halle (Saale)
Sprechstundentermine im Wintersemester 2019/20
Donnerstag 12-13 Uhr
Jana Winzer (Sekretariat)
phone: +49-345-55 23791
fax: +49-345-55 299 23791
jana.winzer@paedagogik.uni-...
Franckesche Stiftungen
Haus 5, Raum 1.21
Franckeplatz 1
06110 Halle (Saale)
postal address:
Martin-Luther-Universität Halle Wittenberg
Philosophische Fakultät III
Institut für Pädagogik
06099 Halle (Saale)
---
---
Login for editors
---
History of Education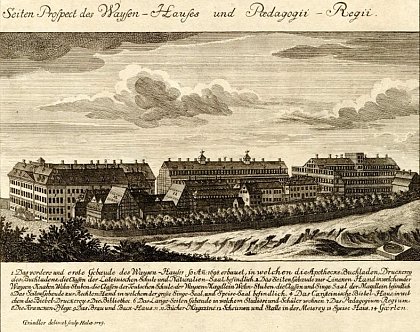 Franckesche Stiftungen in Halle, 1749
Welcome to the chair of Prof Till Kössler.
Here is a short description of our scientific profile.
Not all information is available in English yet, but we are working on it.
Events
In der vorlesungsfreien Zeit stehen momentan keine öffentlichen Termine des Arbeitsbereichs an.
News
Klaus Schaller-Preis für Sandra Wenk
Die Dissertation von Sandra Wenk mit dem Titel "Von der Volks- zur 'Restschule? Entstehung und Kritik der Hauptschule im Kontext der bundesdeutschen Bildungsreformära" wurde vom Institut für Erziehungswissenschaft der Ruhr-Universität Bochum mit dem Klaus Schaller-Dissertationspreis ausgezeichnet. Der neu begründete Preis erinnert an das Werk des Bochumer Erziehungswissenschaftlers Klaus Schaller und wird alle zwei Jahre vergeben. Klaus Schaller (1925-2015) ist vor allem als Kritischer Erziehungswissenschaftler, Vertreter der Kommunikativen Didaktik sowie Comeniusforscher bekannt.
Beitrag von Jens Elberfeld in Mittelweg 36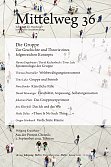 Die aktuelle Ausgabe der Mittelweg 36 befasst sich mit Geschichte und Theorie der Gruppe als wirkmächtiger Formation des Sozialen im 20. Jahrhundert. Jens Elberfeld hat einen Beitrag zu diesem Themenheft beigesteuert, in welchem er der wechselvollen und widersprüchlichen Geschichte der Gruppentherapie nachspürt sowie deren ambivalente Effekte hinsichtlich der Lebens- und Menschenführung aufzeigt.
---
Fulbright Stipendium
Pia Eiringhaus, PhD student in the DFG-project "Precarious Kinship. Adoption and Incest since 1945", was approved as a Fulbright Visiting Research Scholar for the academic year 2020. The Fulbright Visiting Scholar Program provides grants to scholars to conduct research at U.S. institutions from an academic semester to a full academic year. Pia Eiringhaus will research at the City University of New York for five months and Distinguished Professor Dagmar Herzog will act as faculty advisor. She has the opportunity to access relevant research literature and selected historical archive collections to develop comparative perspectives on adoption in Germany and the United States to differentiate her interpretive framework and widen analytical perspectives. Fulbright has the goal to allow academic exchange between German and American researchers to enhance the cooperation and mutual understanding of both academic cultures.
Contribution to catalog of new exhibition "Modern Youth?"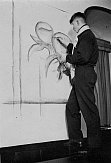 On Sunday, September 22, the new annual exhibition of the Francke Foundation "Modern Youth - Youngness in the Francke Foundations 1890-1933" has been inaugurated (more information here ). Jens Elberfeld contributed an article on the topic of the "youthful body" for the corresponding catalog.
Moderne Jugend? Jungsein in den Franckeschen Stiftungen 1890–1933. Herausgegeben von Holger Zaunstöck und Claudia Weiß unter Mitarbeit von Tom Gärtig und Claus Veltmann. Halle 2019
Mit sieben Hauptessays von Jens Elberfeld, Leonard Helten, Kerrin Klinger, Katrin Moeller, Olaf Peters, Barbara Stambolis und Claudia Weiß.
Kataloge der Franckeschen Stiftungen, 36
264 S., 202 Abb., € 28,00; ISBN 978-3-447-11193-5
Further Information about the exhibition and the catalog can be found here .

---
Contribution by Till Kössler in Neue Politische Literatur
In recent years, the history of childhood has received new historiographical interest while at the same time historians have extended its thematical scope, geographical foci and methodological variety. This review article surveys recent developments in the field and discusses the ambivalences that characterized childhood in the 20th and 21th centuries. It argues that the history of childhood should not be understood as a separate historiographical sub-discipline. Rather it offers a specific historiographical perspective on broader historical problems and debates. In linking the private with the public, the best works further our understanding of the contradictions of modern history.
---
---
---
---